Boat Trips/Cruises
E-mail us for availability: info@londontourguides.com •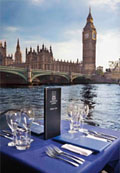 London Dinner Cruises are regularly almost fully booked a month in advance on Saturdays. To avoid disappointment, book well in advance. Always email us with your dates before booking any cruise Online, as we need to confirm with you which cruise is available.
The advice is: not to commit to Out of London excursions if you plan a London Dinner Cruise as traffic is unpredictable and you may not be able to return back to London in time.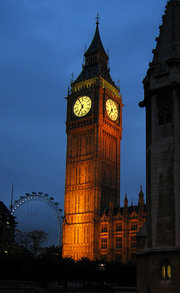 However, if you take a long distance tour, you can still enjoy a romantic dinner on the Thames by using the facilities of a fixed river restaurant-ship.
This type of dinner more informal, relaxed atmosphere, fully air-conditioned with bar, beautiful view of London and high-quality gourmet food.
Permanently moored on the River Thames in London, convenient for all late arrivals, more flexible and a stunning view of London-by-Night.
Email us for further details, sending us your date, time and number of people in your party.
Advance booking E-mail: info@londontourguides.com •

Book early as space on London river dinner cruises is limited.
NEW YEAR'S EVE -
Celebrate the arrival of the new year aboard a River Thames Cruise. New Year's Eve Gala Dinner & Dance Cruise Celebrate the arrival of the New Year in style with a gala sit-down dinner and dance cruise on the river Thames in London. Boarding and Sailing timings will be Emailed after your confirmation. You will be welcomed aboard with a drinks reception. You will then be shown your reserved table where dinner will be served as you cruise through London.
Dress Code: Smart to formal. Gentlemen are encouraged to wear a jacket and tie. No jeans, shorts or trainers allowed. We reserve the right to refuse entry based on inappropriate dress. Refunds will not be offered under such circumstances. Children and guests aged 17 years and under are not permitted onboard some cruises.
MENU ON REQUEST