Driver-Guides Provide Private Car Tours from 1 to 8 people for London & UK tours.
REGISTER YOUR TRANSFER REQUIREMENT by E-mail: info@londontourguides.com

Comfort & opportunity to see MORE in less time with your own personal Tourist Guide. Enjoy good value private car tours. Price fully inclusive of luxury vehicles and escorted by qualified driver-guides who accompany you inside historic buildings.
Book early before the best dates melt away.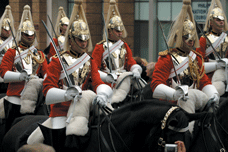 Privately Fully Guided Tours represent extremely good value. You can see much more in great comfort and in much less time. You are escorted inside historic buildings and your guide ensure that you have a relaxed and enjoyable time, while your sightseeing tours are organized and run with you in mind. On confirming your booking, please send us number of people and date of tour.
CareFree Tours reminder: You or your agent should arrange your own holiday cancellation, medical and other travel insurances before you leave home.
Dates are subject to availability at the time of booking.