Properties Dream Homes London/Paris/Nice/French Riviera/London
French Riviera Properties Contact: :info@apartmentsfrenchriviera.com London Properties Contact: info@londontourguides.com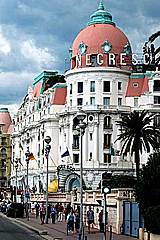 Ref. 04001E. From London, board the Eurostar and enjoy a drive through the pretty county of Kent known as the "Garden of England" all the way to Paris where you continue through the French countryside to reach the French Riviera Nice terminus by late afternoon.
Discover the city of Nice, France's best-kept-secret in Cote D'Azur and what makes the Cote d'Azur one of the most beautiful coastline of Europe.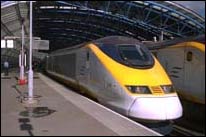 The next day, there is a wide range of Visits to French Properties in Nice Locations related to clients budget and requests.
In the moments of free time, the day has a flexible itinerary to anable the taking in of Wine Tasting Tours, Perfume factories and Montecarlo.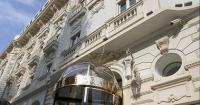 What else to do in Monaco, besides losing money in the elegant casino?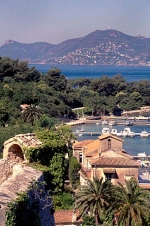 Of course, Monaco is home to the wealthy and jetset crowd and modern high-rise property prices reflect this. The Monte Carlo shopping centre is built of Italian marble, hung with crystal chandeliers and home to exclusive couture boutiques and Champagne stores. The Prince's Palace, the Museum of Napoleonic memorabilia, the Palace historic archives, the Oceanographic Museum and Aquarium.
The Prince's private collection of classic cars, the Naval museum, the ostentatious yachts for the rich and famous which crowd Monaco's harbor. The atmosphere of each part of the French Riviera, will help making the perfect choice.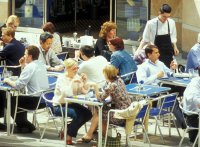 Our clients are able to receive a Taylor-Made service inclusive of good quality handymen who provide refurbishments of properties at a reasonable price.
London/Paris/French Riviera/London tour. Taylor-Made price on application. Passport needed and VISA if it is a requirement of your passport. To confirm availability for this trip to France, please Email us with your preferred dates, how many people in your party and a little information regarding your needs so that our dedicated personal experts can provide a quotation should there be extra services required.
The package is flexible in transport, duration, escorted professional property expert and good quality accommodation.
The French Riviera Properties info@apartmentsfrenchriviera.com Contact Properties (London) info@londontourguides.com
Price from: £ per person On Request »