Stonehenge Only Half Day
| | |
| --- | --- |
| Included Highlights: | Stonehenge, Bus, Entrance fees, Audio-guides |
| Duration: | Half Day (approx. 4/5 hours) |
| Entrances included: | Stonehenge unescorted with audio-guides on arrival. |
| Departures: | Every day (7 days a week) from your hotel or near. |
| Ref. number: | 0254E Adults 0254EC Child and Senior over 65 years old. |
Prices: Adult £79.00 Book »Child/Senior £52.00 Book »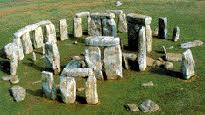 Stonehenge, half day unescorted bus tour. A picture is worth a thousand words. Every day of the week, Stonehenge is attracting thousands of people from all over the world.
Leaving London either in the morning or the afternoon, the tour takes you through many counties such as: Berkshire, Hampshire to Wiltshire giving the passengers the chance to relax and admire the changing landscape.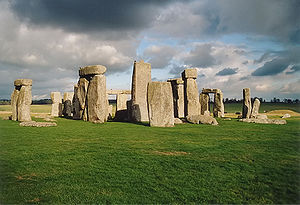 Then, proceeding towards the megalithic temple of Stonehenge which suddenly appear in the distance: standing alone proud and gigantic in the middle of the Wiltshire countryside. It sends out an irresistible and overwelming sense of mystery. Questions? E-mail us: info@londontourguides.com (or .. keep scrolling down)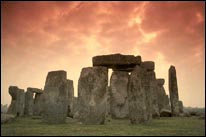 A strong emotion is caused by the sight of this prehistoric place with its intriguing and ancient history.
It provokes extraordinary feelings: it is a referral point for the followers of astrology, of the solar movements, of the partial eclipses, the Summer Solstice, a place for meditation, archaeological studies, attracting crowds of various cults and New Age travellers.
Many gather here simply to flavour its own feeling of being there. Others try out the strength of the electromagnetic field, in contemplation for points of magnetic conjunctions by simple hand rods or a magnetic direction sensor that can detect at higher precision the magnitude and direction of a detected magnetic field.
On arrival, two 7 feet high stones welcome you with an invitation to touch them for your own personal and natural contacts with the past.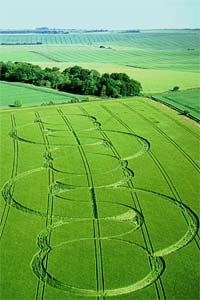 Crossing the river Avon, second longest river in England, plunges you back 5000 years.
There are variations to the very popular direct tour to Stonehenge. They are fully guided by professional tour guides and run daily on a full day basis. They vary in price and join other visits on the way. Email us should you have additional queries.
Entrance to Stonehenge included - extended visit. Audio guide tour at the site. Professional driver and luxury air-conditioned coach. Scenic drive through the Salisbury plains. Stonehenge only. LATE DEPARTURE: price per person inclusive.
Prices: Adult £79.00 Book »Child £52.00 Book »
Questions? E-mail us: info@londontourguides.com