British Castles or Stately Homes Day Tour
Ref. No. 00001E
Sissinghurst Castle and Gardens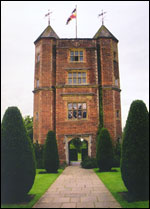 Situated in the Weald of Kent is Sissinghurst Castle, once a grand Elizabethan Manor House, now sadly only a fraction of its former size, but still surrounded by beautiful countryside. As Kent is so often referred to as 'the Garden of England, Sissinghurst is as equally renowned for its splendid gardens. The history of Sissinghurst has always been very closely linked to the soil, and it was originally a medieval manor-farm, Sissinghurst Castle had a 12th c. settlement, the name deriving from a Saxon clearing in the wood. Made well known by Vita Sackville-West, the writer, who in 1930 bought it together with 4000 acres of farmland, she made many different extraordinary gardens reflecting various moods, colours and months of the year. Ideal for garden lovers! Tour includes a stop for High Tea in a typical English Tea Room.
Knole (Closed Mondays & Tuesdays)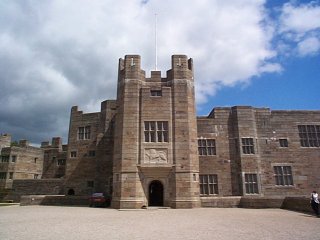 Knole's fascinating historic links with Kings, Queens and the nobility, as well as its literary connections with Vita Sackville-West and Virginia Woolf, make this one of the most intriguing houses in England. Thirteen superb staterooms are laid out much the same as they were in the 17th century to impress visitors by the wealth and standing of those living there. 365 rooms ( one for each day of the year) 12 staircases (one for each month of the year) 7 courtyards (one for each day of the week) makes this mansion one of the largest in Kent. The house includes rare furniture, paintings by Gainsborough, Van Dyck and Reynolds, as well as many 17th-century tapestries. Knole is set at the heart of the only remaining medieval deer park in Kent.
Leeds Castle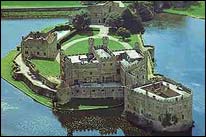 Situated in the heart of the county of Kent, Leeds Castle is one of the prettiest, most romantic, most idyllic and most English of Castles.
Dates back to Saxon times and over the centuries has been a Norman fortress, a royal residence and a private home. It has a beautiful collection of medieval furnishing, paintings and tapestries. Built on two small islands, surrounded by a moat, boasts lovely gardens, a maze and 500 acres of parkland with many breathtaking views.
Hever Castle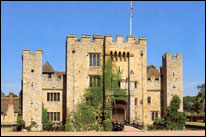 Was built in the 13th century and best known as the childhood home of Anne Boleyn, one of the 6 wives of king Henry VIII, who later gave the castle to his fourth wife, Anne of Cleves.
In 1903 the castle was acquired by the Astor family who filled the rooms with fine antiques andworks of art. Lovely gardens were added creating a very romantic setting to many films and TV series.
Scotney Castle (Closed Mondays & Tuesdays)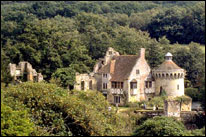 Built in 1378 by Roger Ashburnham, was later owned by the Hussey family.
It contains several concealed "priest holes" and various extensions and ruins representing a picturesque image of the past.
Apart the architectural and historical beauty, especially outstanding are the lovely gardens. Other outstanding castles: Arundel castle home of the Dukes of Norfolk Mondays and Tuesdays Scotney Castle closed. Gardens are open. Wednesdays and Thursdays Sissinghurst Castle closed. Includes: Car and qualified driver-guide Time: Flexible Price is per car and driver-guide, not per person.
PPPPP: £ per car with driver-guide On Request »