CORPORATE ADVERTISERS
Invitation to advertise:
London Tour Guides Advertising Space
London Tours Limited is a London based UK Company providing London and British tours escorted by professional tour guides who are permitted to lecture inside historic buildings and on an amazing wide range of subjects. The Company also organize airport transfers and events for a wide variety of leisure and business occasions.
London Tours Limited plans to launch dedicated advertising spaces on its Website which attract approximately 10 thousand visitors per month from all over the world and accounting for over 200 thousand monthly page impressions of different tourism subjects.
This document will include detailed information regarding advertising rates, the layout of the pages and the position of the advertising banners. Section Two: Advertising Space Details Lotting and Technical Details - The Advertising banner will be located in the most suitable page. - The Advertising banner sizes are: Vertical banner right side: 120px240p Vertical banner left side: 120px480p Banner : 468px 60p Half Banner: 234px 60p Button Left: 125px125p Max 15kb-20kb weight each.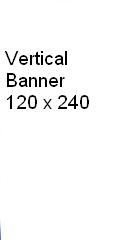 Advertise with us
Advertise with us and don't miss out on this valuable space for your business.
This website is being seen many times a day by people wanting:
Accommodation, Airlines, Apartment Renting, Architecture, Art Galleries, British tours, Bureau de Change, Cars, Corporate Events, Cruises, Cultural Establishments, Entertainment, Events, Festivals, French Tours, Holidays, Hotel, Interpreters, Language Schools, Leisure, Multilingual services, Museums, Merchandise, Nature Parks, Paris by Eurostar, Recreation, Restaurants, Science, Shopping, Sports, Theatres, Technology, Ticket Booking Bureau, Translators, Travel, Tours, Transport, Transfers, Venues for Conferences and Meetings and all other related services for UK and Overseas Visitors to London, Great Britain, Paris and France.
Contact: James, Marketing Executive: info@webslondon.com
As a guideline for ads, our clients regularly request on a daily basis:
Transfers to/from: Heathrow, Gatwick, City, Luton, Stansted airports
Private car tours - Transport - Minibus tours, Coach Excursions
Hotels booking
Tour Guides/Lecturers
Linguists/Interpreters & Language Schools
Global Travel Agents and Tour Operatos

For additional information, Email: info@webslondon.com