Medieval Banquet - London Dinner - Dance - Evening with unlimited Drinks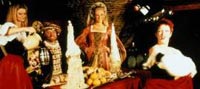 Ref. 0194E. An evening of food, drinks, duels, shows, music, dance taking you back to the 16th Century. You will be entertained by knights in armour, strolling minstrels singing medieval ballads and be served dinner by comely wenches!

Sit back and enjoy the show!
E-mail: info@londontourguides.com
"Come join me and my noble court in this fulsome medieval feast in my banqueting hall amidst the light of flickering torches.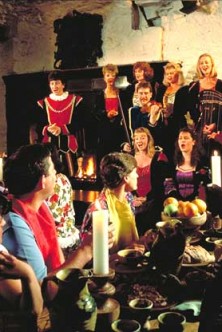 Let our minstrels, troupers and strolling players; be amongst thee and entertain with riddle, story and song of love and great deeds that doth bewitch thine ears with joy."
Included: 4 course traditional English meal with unlimited wine and beer. After the meal and show, there is music, dancing and merrymaking galore!
(Operates with any number of participants. You can join this Medieval Banquet whether you are 1 person or a large group of 50 clients.)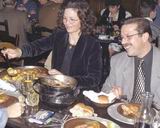 4 course dinner banquet style, unlimited beer and wine during dinner and Dance until late.
Please note that during Easter, St Valentine's day (14th February), month of December, Christmas and New Years Eve, you can enjoy Special Banquets. Different prices and conditions may apply in those periods.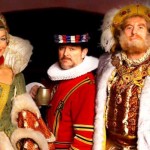 Come join our noble court in this Christmas feast and partake of much merry-making. Bring friend and colleague for there shall be abundant enjoyment of fine foods with ale and wines from an over-flowing cup served by wholesome wenches. There shall be a pageant with knights, jugglers and magic and amazing feats of mystery and strength and pretty damsels and handsome knaves who bring the tales and tunes of yore that beguile and delight. But hark, save thy energies for when the last players take their leave there is music, dance and much merriment till the early hours. * See below for confirmation details. Booking is subject to availability at the time of confirmation. To book your reservation, Email us: info@londontourguides.com
Price (except the dates below): £ On Request »
Christams (20 Nov to 23 Dec) : £ On Request »
New Year's Eve 2011/12 Price: £ On Request »
New Year's Eve Child: £ On Request »