Cambridge and Oxford by bus full day or Cambridge car tour or Cambridge guide
| | |
| --- | --- |
| Included Highlights: | Professional Tour Guide, 2 University Cities, Cambridge, Oxford, King's College, Christchurch, Bodlean Library |
| Duration: | Full Day (approx. 9 hours) From May till end September. |
| Entrances included: | 1 Oxford and 1 Cambridge College. Walking tour of both University cities, Bodlean Library, The Backs |
| Departures: Flexible | Cambridge Car Tour. Departures: daily |
| Ref. number: | 00009E |
Prices: Adult £ On Request & raquo;Date : £ On Request »
Email us for booking confirmation: info@londontourguides.com Cambridge is a stunning city with some of the most spectacular Gothic buildings you would ever see in Britain. Oxford, is reached across the county of Cambridgeshire, Bedfordshire and Oxfordshire.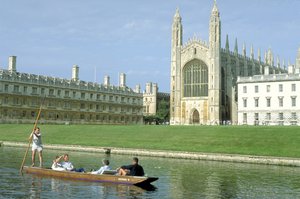 The visit to the two oldest and most enchanting Universities, leaves a deep impression on the immense intellectual past and history.
Unique University City, also, because of the architectural contrast between the elegant spires, cobbled streets, ancient colleges & green courts.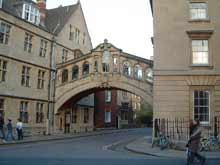 *Please note that, the Oxford and Cambridge tour all in one day, is very long in travelling, short in visiting and may not be suitable for families with children and with special requirements.
It involves sitting on the vehicle for extremely long hours and there are many bending roads. There is a total travelling time of well over 5/6 hours and visiting time is limited due to the long distances between the two universities. RECOMMENDED ALTERNATIVES: Oxford University and Shakespeare's Country, fully escorted excursion :
Prices: Adult £ On Request »Child/Senior £ On Request »
Or: Cambridge University & Ely Cathedral fully escorted private/guided car tour. Price per car, not per person. (Includes qualified driver-guide.)
Prices: Adult £ On Request »Child/Senior £ On Request »
WALKING TOUR of CAMBRIDGE with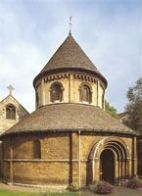 your TOUR GUIDES
Cambridge Christian Heritage at the historic Round Church, offer visitors an historical walking tour and booklets of Cambridge giving a general history of Cambridge and its impact on history and culture.
The tour includes the visit to a college. Email us for booking availability: info@londontourguides.com
Prices: Walk F/D £ On Request »Walk H/D £ On Request »