Exhibitions - Conferences - Events
E-mail us with your requests: info@londontourguides.com •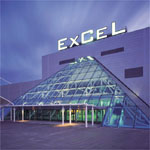 Book with us your trade fair and exhibition in London and UK.
The complete listing of UK trade Shows, Events and Venue search.
Skill and experience.
Exhibitions listed by dates and subject.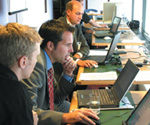 Our multilingual team are the finest available and fully commercially trained.
They can organize an exhibition stand so that you can easily establish new global business contacts.
We provide quotations for conference services and make sure you maximize the potential returns and leads for your company.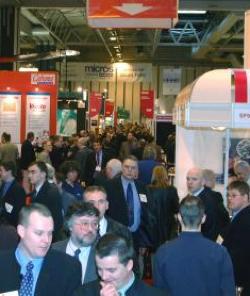 We host a business product launch and provide support for corporate events.
Linguists accompany businesses to overseas exhibitions, or other business purposes such as the inspection of potential property purchase.
We can quote a daily rate for the translation services.
Dates - Events - Where
E-mail us with your requests: info@londontourguides.com •
Jan 1 London's 24th New Year's Day Parade Trafalgar Square, London Jan 8 - 17 London International Boat Show ExCel Exhibition Centre Jan 13 - 17 London Art Fair Business Design Centre, Islington, London Feb 14 Celebrations of Chinese New Year in London, Chinatown Feb 19 - 23 London Fashion Week Feb 27 - March 7 Bath Literature festival Bath March 20 - April 5 Daily Mail Ideal Home Show Earls Court, London April 3 Oxford and Cambridge Boat Race Thames, London April 25 The London Marathon Start: Greenwich Park, Finish: The Mall April 29 - May 3 Spirit of Speyside - Scotland's Whisky Festival April 30 - May 3 Badminton Horse Trials Wiltshire, England May 3 Early May Bank Holiday May 12 - 16 Royal Windsor Horse Show Windsor, England May 15 - 29 Chelsea Flower Show London May 20 - Aug 29 Glyndebourne Opera Festival East Sussex, England May 31 Late May Bank Holiday June 12 Trooping the Colour Royal Birthday Parade Horse Guards June 15 - 19 Royal Ascot Horse Races Berkshire, England June 21 - July 4 Wimbledon Tennis London June 23 - 27 Glastonbury Festival of Contemporary Performing Arts June 24 - 27 Royal Highland Show Edinburgh, Scotland June 30 - July 4 Henley Royal Regatta, Henley-on-Thames Oxfordshire July 6-11 Hampton Court Palace Flower Show Hampton Court Palace July 9 - 11 British Grand Prix Silverstone, England July 15-18 British Open Golf Championship St. Andrews, Scotland July 19 - 25 Farnborough Air Show Farnborough, England July 29 - Aug 1 Cambridge Folk Festival Cambridge, England Aug 6 - 28 Edinburgh Military Tattoo Edinburgh, Scotland Aug 6 - Aug 30 Edinburgh Festival Edinburgh, Scotland Aug 25 - Aug 31 International Beatles week Liverpool, England Aug 29-31 Notting Hill Carnival London Sept 4 Braemar Royal Highland Gathering, Games, Scotland Sept 11 Last Night of the Proms Royal Albert Hall, London Sept 17 - 19 Goodwill Revival, Goodwill Motor Circuit West Sussex Sept 19 - 20 London Open House weekend London Oct 1 - 3 Ryder Cup Celtic Manor Resort, Newport, South Wales Oct 14 - 17 FRIEZE Art Fair Regents Park, London Oct 31 Halloween Nov 5 Guy Fawkes Night Nov 5 -7 London to Brighton Veteran Car Run Nov 8 - 11 World Travel Market ExCel Exhibition Centre, London Nov 13 Lord Mayor's Show Start: Mansion House, London Nov 14 Remembrance Sunday Dec 14 - 20 Olympia International Horse Show Exhibition Centre Dec 29 - Jan 2 Hogmanay Edinburgh, New Year's Celebrations Dec 31 New Year's Eve Celebrations with fireworks