Cricket in England Club Tour
| | |
| --- | --- |
| Included Highlights: | Ticket for a Cricket Match. Private Luxury air conditioned vehicle and Driver-guide. |
| Duration: | Half day (approx. 5 hours) |
| Included stops: | Cricket Stadium from clients hotel. Escorted tour. |
| Departures: | Seasonal. To be arranged by appointment. |
| Ref. number: | 0719E |
Price from: Adult £397.00 Book »Child £ Book »

Cricket history begun in England in the 16th century and it's now played professionally in most of the Commonwealth Countries.
The official history of international Test Cricket began in 1877. Nobody knows from where the name comes from and there are many versions thought to be possible sources for the term "cricket".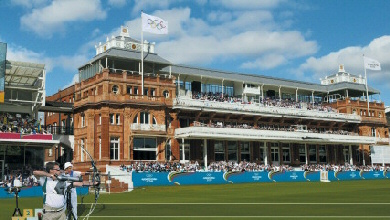 A stick, or the Old English cricc or cryce meaning a crutch or staff, or a low stool used for kneeling in church and which resembled the long low wicket with two stumps used in early cricket.
It is more likely that the terminology of cricket was based on words in use in south east England at the time and the bouncing of the ball backwoods and forwards like a ckicket.
With terms such as: wicket, batsman, bails, stumped, run out, and crease, it is a mistery to many people.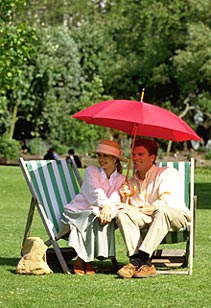 There are many reasons that make watching cricket such an enjoyable sporting event.
It is the greatest mix of nations, it requires a great amount of coordination and skill, yet for some, an excuse to chat, perfect teatime break and a layback approach to the events.
Private car tour prices are per car, not per person and require reservation.
On confirming Online, at the question: 'QUANTITY' put '1'. Pick up will be adviced by email on confirmation of booking and according to clients request and date of booking.