Events London Premium Members Clubs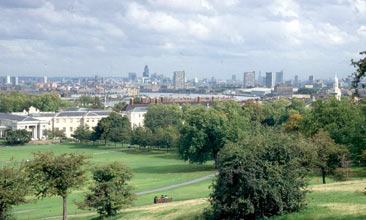 London events are far too many to be able to make an easy, fast and correct choice. The list below is a small sample of what are the major attractions at the time of visiting London. It tries to avoid the time consuming hidden selling pitch and make reasonable and realistic plans for the visitors to the UK.
Personalised events programme for specific visits to London, opening times, costs etc. are time consuming and tour guides charge a small fee for their services which are guaranteed to be impartial.
Price: £19.75 per programme dates required Book »
Your request of services E-mail: info@londontourguides.com
July - August 2012 Olympics 2012 Plans disruptions: are they inevitable?
May - October Modern Britain and its changing way of life. Great Britain was being "lost in a deep provincial sleep". Design Museum exhibition traces the history of Britain's awakening. Translating Nature till October The great mavericks of twentieth century design are represented here. Art school training supplemented by studies in aerodynamics, artists' own style of boldly sculptured forms that spilled from cars to aircraft, and then into furniture and industrial objects.
May - October' Florence Nightingale Museum. Reopened after long refurbishment closure. Despite rejection by the authorities in London she travelled independently to the Crimea and the exhibition shows how she helped to improve the sanitary hospital conditions in various parts of the world, helped and set up the British Hotel near Balaclava, not far from the frontline of the fighting.
January - October Handel House Museum. Handel stories behind eighteenth century super-opera-stars.
January - December Imperial War Museum. Which part of the past history do you want to know? It is all here. It even tells the fascinating story of the part played by animals in past conflicts up to the present day. Their roles have ranged from carrying vital messages and supplies, to rescuing air raid victims and assisting with reconnaissance.
September - March Institute for Contemporary Arts Celebration of bizarre and debatable British art.
September - December Natural History Museum. Some of the most prestigious and successful events of its kind in the world. It is open to amateur and professionals alike.
September - December National Archives Kew Celebrating Britain's most famous Engineers, Inventions, Patents, Protest and Power in the Industrial Revolution, 1750-1890. Genius such as: Isambard Kingdom Brunel (d.1859) designed and constructed railways, bridges, tunnels & ships. In agriculture: Richard Arkwright's Specification for the Spinning Frame. Edmund Cartwright and his Specification for Loom for Weaving. James Hargreaves with his Specification for Spinning, Drawing, and Twisting Cotton. Public health and sanitation: Joseph Bramah's Specification for his Water Closet. Transport: George and Robert Stephenson's various Specifications for Improvements to Locomotive Engines. for communications: Charles Wheatstone and William Fothergill Cooke with a copy of their ABC Telegraph Transmitter. A working model of the telegraph machine. Eadweard Muybridge with projected images from his Zoopraxiscope machine.
Contact the Webmaster: http://www.londontourguides.com
Email for Business: info@CorporateEntertainments.com Back to Homepage: http://www.CorporateEntertainments.com
Special requests: E-mail: info@londontourguides.com
Back to the Homepage: http://www.londontourguides.com