Grand Tour of Historic London (full day)
| | |
| --- | --- |
| Included Highlights: | Escorted by Professional Tour Guide, Complete Full Day Bus Tour with visits including Entrance fees to the Tower of London, Crown Jewels, River Thames Cruise and St Paul's Cathedral. |
| Duration: | Full Day (approx. 9 hours) |
| Points of interest: | Westminster, Trafalgar Square, Big Ben, Pub Lunch Stop, (food/drinks not included), see Harrods, stop at Buckingham Palace, Changing of the Guard (if available) and..much more. |
| Departures: | Every day from your Central London hotel or nearby. |
| Ref. number: | 0416E (Pick up time to be confirmed by email after confirmation. |
Prices of Bus Tour with tea at Harrods: Adults £99.00 Book »
Price: Tour per person without Tea at Harrods £89.00 Book »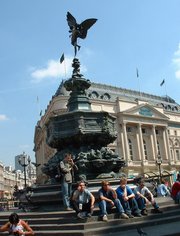 Following a brief introduction of London and its history, your tour guide will take you to the most interesting places in London, pointing out the most useful details and stopping for visiting the included sights. The tour will also take you to Buckingham Palace the residence of Her Majesty Queen Elizabeth II where the Changing of the Guard takes place (if available). Your Tour Guide will advice you on the day. Questions? Email: info@londontourguides.com
A very reasonably priced bus tour of London with entrances included.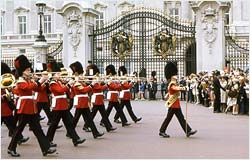 EvanEvanstours This tour will also take you to the financial district London's Oldest area housing the history of three different civilizations including part of the original Roman Wall and to the Tower of London which contains over 900 years of history, traditions, folklore and unique collections of Great Britain.
Hear the story of the Jet Black Ravens, the tragic execution of Lady Jane Grey, visit the Crown Jewels guarded by the Yeoman of the Guard. Pass the home of the Lord Mayor, London Bridge, St. Paul's Cathedral and much more... Other tours? www.londontourguides.com
Ready to confirm? Click above on: BOOK and follow the instructions. On receipt of your confirmation, your voucher will be emailed to you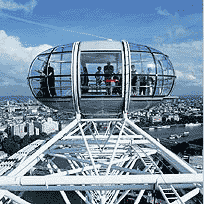 Take photographs of Tower Bridge: a spectacular draw-bridge on the river Thames, raised when ships pass through. See Westminster, Big Ben named after its 13 ton bell in the Clock Tower. Piccadilly, Trafalgar Square, Whitehall, Mayfair.
Comfortably seated, you will be able to admire the wonderful contrasts between the style of the many medieval London streets and the stunning new architecture of which the Gerkins is the most obvious statement of a buzzing modern city. * When there is no Guard Change, we will visit Horse Guards Parade.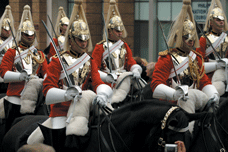 Nearest pick up will be advised on confirmation of booking and according to your London location. Tour ends in Harrods.
Private London Car Tours also available: Click on : Private/Guided Car Tours on the left menu for details . Email us: info@londontourguides.com Website: www.londontourguides.com