Greenwich, Nautical London & Thames
| | |
| --- | --- |
| Included Highlights: | History of navigation, National Maritime Museum, Royal Observatory, Painted Hall, Meridian Line and Queens House |
| Duration: | Half Day (approx. 4 hours) |
| Entrances included: | National Maritime Museum, Queens House, fully qualified tour guide starting from your hotel and Greenwich Observatory |
| Departures: | Daily (river cruise ticket not included and can be purchased on the day at cost.) |
| Ref. number: | 0125E |
Price tour guide half day: £ On Request »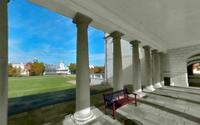 This private tour is an all inclusive fixed priced package irrespective of clients' number. During confirmation, at the question: QUANTITY put 1. A lovely adventure through London showing beautifull historic buildings, good examples of urban developments and a pleasant afternoon cruise on the river Thames with visits on arrival to Greenwich to many places related to its past and present.
Discover Greenwich, relish in the history of navigation and partly used by the Olympic Games 2012.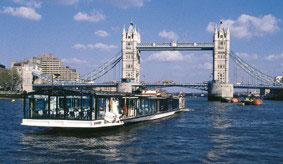 Comfortably seated inside the fully-enclosed lower saloons with large panoramic windows, you may wish to purchase light snacks: coffee, tea, croissants, biscuits and cakes. You may prefer to enjoy your trip on the top deck, feeling the light breeze and admiring the views.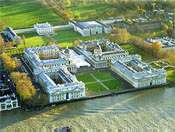 Delight in a continuous parade of fascinating sites: from the London Eye, to the point where the Pilgrim Fathers left for the 'New World' Enjoy the view of London from the top of Greenwich Park Hill and touch the world's Prime Meridian line. Stand near the statue of one of the most famous Greenwich residents. GMT (Meridian Line).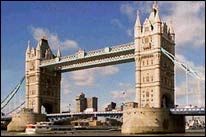 Your fully qualified Tour Guide will escort you throughout Greenwich and show you where the construction of the monumental Olympic 2012 project is.

You will see: the Heritage Centre of Greenwich, (visit included) the home of the Cutty Sark (now re-opened after prolonged restorations), the square where Sir Francis Chichester's record-breaking yacht Gypsy Moth IV stood and where he was knighted by Queen Elizabeth II, the National Maritime Museum and relics of famous tea clippers (visit included), The Queen's House, (visit included ) The Old Royal Observatory (visit included).

After the visits, on returning to Central London, indulge and take pleasure in having discovered such a phenomenally varied area in a relatively short period of time.
* Tour guides are professionals providing an escorted guiding service around London. They are permitted to guide inside London historic buildings.
E-mail: info@londontourguides.com •
Price tour guide half day: £ On Request »