Greenwich Observatory, The Queens House and The National Maritime Museum
Ref. 00009E Half day tour. 09.00 - 13.00 or 13.30 - 17.30 approx.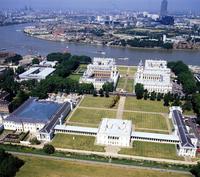 From your Central London hotel, we drive along the Embankment, passing many historic buildings including the Inns of Court (where the Temple Church of 'Da Vinci Code' fame is) and "The Globe" of Shakespeare.
This private guided tour will give you a good view of London and Greenwich.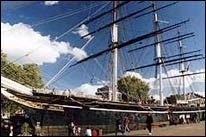 From the "Cutty Sark", an insight of the Port of London and the remarkable Docklands Urban Developments blending with the area near the majority of the Olympics Park sites and the whole history of navigation.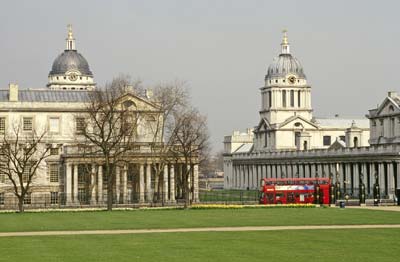 Arriving at Greenwich, one is welcomed by the splendid view of the Royal Observatory and the surrounding scenery as well as experiencing the strange feeling when stepping on The Prime Meridian of the World.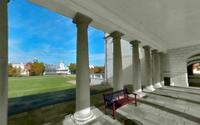 Visits include The National Maritime Museum comprising centuries of the history of Navigation, Flamsted House, see The Meridian Line, The Royal Observatory, with its stunning view of the River Thames, Queen's House, (an ex Royal Palace) and either, when possible, the Painted Hall by Sir James Thornhill or a stop for tea-time in the outstanding Greenwich centre.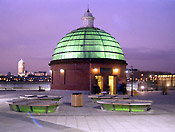 The pedestrian tunnel under the River Thames and the village are excellent for browsing around a little.
There are many curious and eccentric shops dedicated to astrology, astronomy and relics of Global Navigation as it was before the Industrial Revolution. After that, your tour guide will take you back to your hotel or a location of your choice.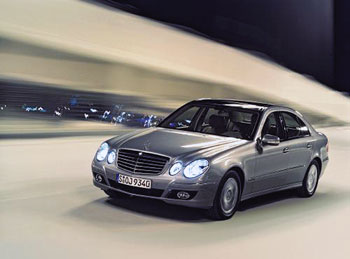 Price includes private car, fully escorted by driver- guide, see the Royal Palace, Maritime Museum, The Queens House and time for tea or browsing. The Cutty Sark has re-opened after extensive restorations. Reservation: Email us: info@londontourguides.com
Prices: £ per car with driver-guide On Request »