Hampton Court Palace and its Gardens.
Car Tour No. 00009E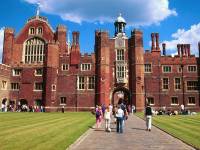 Sumptuous and extravagant Royal Palace, ex country residence of many kings and queens of England including Henry IIIV and his 6 wives.
It stood 18 miles from London, but with the expansion of the city, it is now just on the outside of London.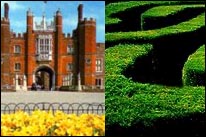 Magnificent gardens with flowers, shrubs and secular trees surround the Palace began in Tudor times.
There is the Sunken Garden, the French Garden, Formal Garden, The Rose Garden, Privy Gardens, Fountan Gardens, Pond Garden, East Garden, W & M shaped Yew Tree Gardens, an Old Vineyard and a Maze.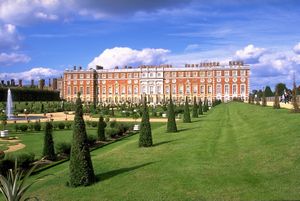 Among furnishing, frescos and the splendid collections of the interiors, notable are also the Orangery, the medieval astronomical Clock in England and the oldest tennis court in England.
Prices: £ per car with driver-guide On Request »