Historical London Pubs: See, hear and feel an Evening Tour with a gruesome flavour
| | |
| --- | --- |
| Included Highlights: | Fully Escorted by Professional Tour Guide, visit traditional pubs, Port of London, Big Ben, Parliament Square, London illuminated, stops for photos and ...much more.. |
| Duration: | Evening Tour (approx. 4 hours) |
| Includes: | Luxury vehicles. Fully qualified tour guide. Time for a traditional Pub Fish and Chips Supper (Not included in price) |
| Departures: | Every day 7/7 on private tours. Departure from your hotel. |
| Ref. number: | 00009E |
Price from £ 157.00 GBP: Inclusive of car & guide £ On Request »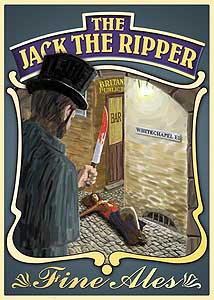 Fully escorted evening tour partly following the footsteps of the Victorian period mysteries.
We leave you gripped with surprises as dusk leaves London and the lights are switched on its most famous landmarks. London by night is different, beautiful, varied and mysterious.
Privately Fully Guided Tours represent extremely good value. You can see much more in great comfort, in convenient time and provide much more pleasure. Your tour guide will point out the many contrasts: from the busy theatreland, view of shows, casinos, cinemas, restaurants, to the London's Chinatown.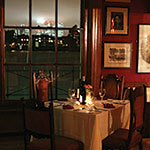 Seated in relaxation, the sightseeing tour takes in some of the most famous London sights and points of interest.
Piccadilly, Mayfair, Trafalgar Square, the London vista along the illuminated river Thames and spots uncovered at night thanks to the special light effects. You can enjoy a traditional fish and chips supper in one of London's most historic pubs.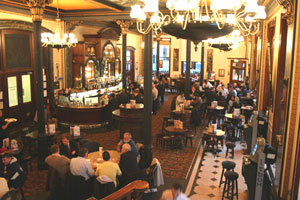 You can taste the local beer: Lager, Bitter or Stout or any other drink of your choice. (Food and drinks not included).
An added advantage is the opportunity to make an impromtu stopping at clients requests to admire pretty squares and unusual surroundings.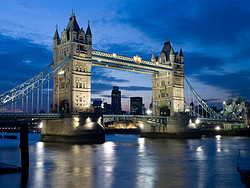 The return includes a brief stop in Soho at approximately 22.30 for those of you who wish to stroll a little longer and make your own way back to the hotel. The price below is all inclusive of car with professional driver-guide, not per person. To confirm a booking, Email us with your date of services and number of people in your group.
Price: from £ 157 GBP Inclusive of vehicle & driver £ On Request »