Jack The Ripper Evening Pub Tour
| | |
| --- | --- |
| Included Highlights: | Private Car Tour. Professional Tour Guide, luxury vehicle, see the haunts of Sir Arthur Conan Doyle, Sherlock Holmes, Whitechapel Events, Scotland Yard stories and Jack the Ripper |
| Duration: | Evening Private Tour. Price is per car with professional tour guide, not per person. The full package is about 3/4 hours) |
| Includes: | Fully Escorted by qualified Tour Guide, see the 'Jack The Ripper' parts of London in the shadow of the financial district. |
| Departures: | Daily from clients' hotel - return 23.00 approximately. This evening tour has stops for photos. |
| Ref. number: | 01000 Private car tour. |
Prices: Fully inclusive Private Car Tour £ On Request »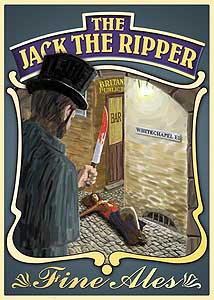 Private Evening Car Tour fully escorted by your professional driver-guide. Partly following the footsteps of the unsolved Whitechapel murders that would lead Scotland Yard all the way to Queen Victoria's family.
Today, the area once frequented by Jack The Ripper, is partly a buzzing 'New Age' district with unique charm and partly ghostly with a touch of diversity.
The view of London by night is beautiful and mysterious. Reservations E-mail: info@londontourguides.com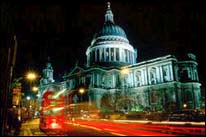 The tour price is per car with a driver-guide, (not per person). This excursion will show you many contrasts from the busy theatreland, casinos, cinemas, restaurants, to the London's Chinatown and the gloomy Whitechapel.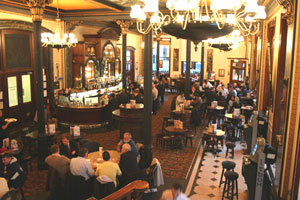 The tour starts from your hotel passing some of the most famous sights: Piccadilly, Mayfair, Trafalgar Square, the river Thames and the return includes a brief stop in Soho at approximately 22.30 for those of you who wish to stroll a little longer and make your own way back to the hotel. Additional information Email: info@londontourguides.com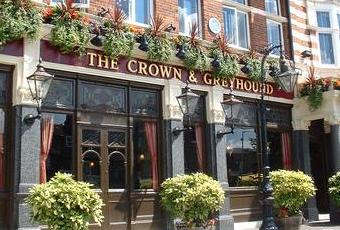 You can enjoy a traditional 'fish and chips' or a light supper and drinks in one of London's most historic pubs (food and drinks not included). Price is per car and inclusive of departure from hotel, stops for photos, pubs visits, vehicle and professional driver-guide. Price implies the whole package.
* PUB EVENING TOURS : Evening Pub tour starting after 19.00 hours for 3.30 hours approximately. Please register your interest for this tour by Email: info@londontourguides.com .
Prices: Evening London Tour £ On Request »