Choose from three Guided London Walks or Elect your own London Itinerary
- Walking the Millennium Mile - Docklands Walks - Ghostly Port of London
Tour Ref. 0411E. Please note that these private tours are half day each and partially accessible to wheelchairs. Price of tour guide is fixed. Without doubts the most dramatic walking tours of London. Either morning: 09.30 - 12.30 or afternoon; 14.00 - 17.00 approx.
Email: info@londontourguides.com Walking you along many parts of London.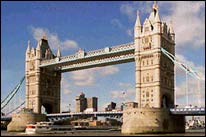 Taylor-made to what you like to see and how you wish to make best use of your time.
It may be County Hall with the biggest Aquarium in London, the London Eye which offers amazing panoramic views of the city. The modern Hungerford suspension bridges built on the sides of the original one designed by Isambard Kingdom Brunel. Transformed by the

addition of two footbridges improving links across the river. Could be the modern Royal Festival Hall built for the Festival of Britain in 1951. The Hayward Gallery a very inspiring public art gallery.

The National Film Theatre, home to the internationally renowned London Film Festival, perhaps the New National Theatre made of 3 theatres, It's, not only one of the world's most advanced theatre complexes, but its terraces offer great views a chance to eat and drink or watch a FREE performance in Theatre Square, see works of art in open air galleries, Gabriel's Wharf features bars, restaurants, craft shops and relax in the Bernie Spain Gardens enjoying one of the Coin Street Festival free events.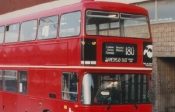 See hidden places such as: Oxo Tower Wharf with its famous art deco tower, a Museum giving an insight into the history of old London, Blackfriars bridge, Bankside, the Royal Watercolour Society, the Royal Society of Painter-Printmakers, the old Bankside Power Station, the the Tate Modern, The Millennium Bridge and St Paul's Cathedral.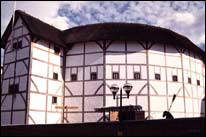 Alternatively: The Shakespeare's Globe, Shakespeare's Theatre, the Rose Theatre site, Vinopolis, the Golden Hinde, The Clink, Southwark Cathedral, Docklands and much more....... You advice your tour guide your preference.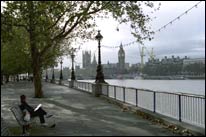 London Bridge, the London Dungeon, The Churchill's Britain at War Exhibition, The Old Operating Theatre in St Thomas's Hospital, the Museum and Herb Garrett, the oldest surviving operating theatre in the country. HMS Belfast, the GLA, the Tower Bridge Experience, the Design Museum, the Butlers Wharf, the Mayflower from where the Pilgrim Fathers set sail to the "New World". info@londontourguides.com
Price: £ Hire your own guide On Request »