Enchanting Half Day London History and Pageantry Car Tour (Fully Escorted)
Drive through Hyde Park stop at the Serpentine and see Princess Diana Memorial. This excursion has flexible itinerary and many variations are possible. The tour guide advice, the clients decide. Buckingham Palace is the London residence of Her Majesty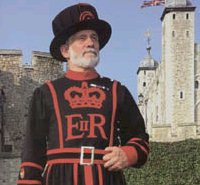 the Queen Elizabeth II where the Changing of the Guard takes place (weather permitting, subject to changes due to special London Events and/or alternating odd and even days).
Throughout the tour, you will be escorted by a professional driver-guide who will show you many London historic places, advice you on the day of your excursion which events are on in London and how best to use your time.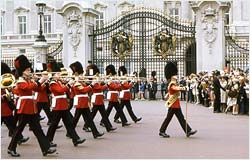 You may want the tour guide to show you highlights of filming London: i.e. Nothing Hill, Harry Potter, Da Vinci Code, etc. You will go to the City of London founded by the Romans nearly 2000 years ago. Pass the Tower of London which contains over 900 years of history, hear the story of the Jet Black Ravens, the tragic execution of Lady Jane Grey, the history of the 'Traitors Gate', the 'Bloody Tower' and the Crown Jewels guarded by the Yeoman of the Guard.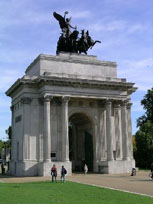 Pass the home of the Lord Mayor of London, The Old Lady of Threadneedle Street, the oldest Tea Shop/Museum in London, Southwark, London Bridge, Millennium Bridge, London Eye. You may want to hear the story of The Rosetta Stone or what surprises are in the crypt of St. Paul's Cathedral, the largest British dome, masterpiece of Sir Christopher Wren, the brilliant artist; hear what contributions Shakespeare's made to London.
Take photographs of HMS Belfast, Tower Bridge: a spectacular draw-bridge on the River Thames, raised when ships pass through. See Westminster, the most famous church in England, Big Ben named after its 13 ton bell in the Clock Tower. Piccadilly, Trafalgar Square, Soho, Whitehall, Mayfair, stop at Harrods and much more.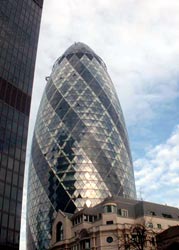 Comfortably seated,this car tour will allow you to admire many wonderful contrasts between the style of the many narrow medieval London streets and the stunning new Docklands architecture.
The Gerkins is the most obvious statement of London as a buzzing modern city. Or, hear the history of The Houses of Parliament: containing the House of Commons and the House of Lords. Downing Street: the London residence of the Prime Minister, Bank of England and Mansion House, the Temple of Mithras and many more...
See the Horse Guards Parade Queens Life Guards. The tour ends at a location of clients request: Harrods for 'High Tea', shopping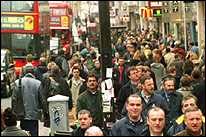 or a location of your choice. Departure from your hotel. Time will be arranged on your confirmation of services.
Sunday in London: Some historic churches allow you to attend their religious service should you wish. This luxury car tour is escorted by professional driver-guides with air-conditioned luxury vehicles. To request a tour, please E-mail us with the date you require and total number of people in your group: info@londontourguides.com
On Request £0.00 per car (not per person) On Request »