Manor Houses Stately Homes Car Tour
Chartwell/Chiswick House/Syon House/Kensington Palace/Hampton Court Palace/Pehhurst/Osterley/Ham House and other Mansions.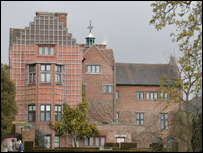 Chartwell, family home of Sir Winston Churchill for forty years, is just as it was when he lived there. His walking sticks, his reading glasses, his cigars and many documents capture his spirit. The house and garden, apart from his wife Clementine, were his greatest love. A stunning view over the Weald of Kent, which Churchill painted as a form of relaxation, displayed at Chartwell or in private collections. He wrote many articles and historic books gaining the Nobel Prize for Literature. Full day.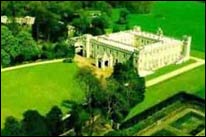 Described by John Betjeman as 'the Grand Architectural Walk', Syon House and its 200 acre Thameside park is the London home of the Duke of Northumberland, whose family have lived here for 400 years. Originally the site of a late medieval abbey, Syon House has Tudor origins and contains some of Robert Adam's finest interiors, which were commissioned by the first Duke in the 1760s. Half day.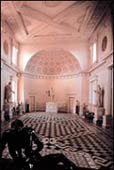 Chiswick House. An almost-perfect copy of Palladio's Villa Rotunda, built by Lord Burlington, this is the finest surviving example of Palladian architecture in Britain. Palladianism promoted a return to the standards, practices and style of Andrea Palladio, the 16th century Italian architect, who in turn was inspired by Classical architecture. It is situated in extensive historic Italianate landscaped gardens, with statues, temples, urns and an obelisk. There is an audiovisual display, a shop and guided tours with prior booking. Half day.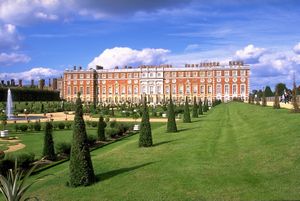 Considered one of the most magnificent palaces in Europe, Hampton Court Palace's long history and breathtaking architecture have earned the respect of generations of royals. The palace traces its history back to 1236 when the area was owned by the Knights Hospitallers of Saint John of Jerusalem. This order erected buildings on the land and used them as agricultural warehouses. Eventually it evolved into a retreat used by the abbots of Saint John. The estate is closely linked to King Henry VIII, who first visited it in 1503.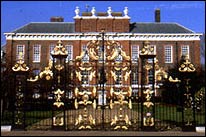 Kensington Palace was built in 1675 by Sir Christopher Wren; the brilliant artist who turned to architecture later in life. Wren was commissioned by William III by his wife Mary II who suffered of asthma to build this palace in the middle of a park to take advantage of the fresh air. It was the birthplace of Queen Victoria, where she lived until she became Queen of England in 1837.
Princess Diana made Kensington Palace her home and there is a permanent exhibition of her clothes in the part that is open to the public. The Duke of Gloucestershire and his family still lives in part of the palace. Half day.
Reservations E-mail: info@londontourguides.com
Half-day tour: £ per car and driver-guide On Request »
Full-day tour: £ per car and driver/guide On Request »