Olympics 2012 Tour and Historic versus Contemporary London Architecture
| | |
| --- | --- |
| Highlights: | Vision of the future Olympic 2012 sites and Historic London. Sightseeing of the Olympics & London Historic Backdrop. |
| Duration: | Half Day (approximately 4 hours) Full Day (approx. 7 hours) |
| What is included: | Private car tour fully escorted by "BB" Qualified Driver-Guide |
| Departures: | Every day from your hotel |
| Ref. number: | 0171E Half Day Car Tour - 0170E Full Day Car Tour |
Prices: £ per car Half day On Request »
Prices: £ per car Full Day On Request »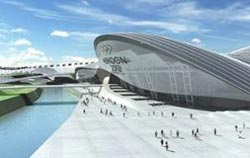 Catch the effect on London 'The London Olympic Park' has. Mainly built near and around the Estuary of the River Thames.
A colossal project which has already regenerated a deprived area and transforming it into a prosperous one!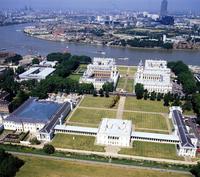 A unique opportunity to see the economic impact of new developments. If one loves London, one cannot miss the visit to this enormous part of London before being transformed beyond recognition for ever. See the face lift to the area which is inspiring young locals to participate in sport and take in the progress.
Sample the renewed confidence of the people, the clean up of the enormous site of the Lower Lea Valley and the provision of the first new London Park since Victorian times.

Good feeling for everyone regardless of their background. Good vibes all around and see the opportunity for new talent in an area that had been forgotten and now is a major attraction for investors.
You may prefer to see the smaller parts of historic London (such as Greenwich) being transformed and used for the Olympics 2012.

That will allow you to flavour the striking contrast between the Lower Lea Valley and the history of navigation as much as the huge new buildings in Docklands where the major financial institutions are currently flocking to.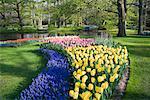 This tour is very flexible and takes in large areas not normally seen in a traditional bus tour. From prestigious urban London villages to masterpieces of tradition such as: Volleyball in a Royal London Park, the Royal Observatory, the Royal Military Academy regeneration project, a market, good pubs or the listed ex-military Royal Arsenal building which has been painstakingly refurbished. The variety is endless.
Prices: £ Private Walking Tour Half Day On Request »
Prices: £ Private Walking Tour Full Day On Request »
NOTE THAT:
In comparison with the Car Tour which allow the tour guide to show you many miles of the above programme in a short period of time, the Walking Tour concentrate in a very small area, mainly around the London Olympic Park Village.