Restaurant Tour Experience in London
Lunch or Dinner in London accompanied by your own tour guide.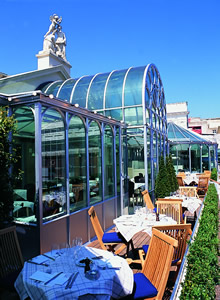 Our tour guides are always using London restaurants and as a team they are confident that they have acquired special knowledge on the subject.
You can trust their advice and will treasure their company with good memory and lasting friendship. Book below your London restaurant and cuisine experience accompanied by you own tour guide. (Meals not included.) For large groups: a deposit, secure group meals or you may receive a tour guide full unbiased detailed list by becoming a Premium Member:
Price: £199.00 London Cuisine with your Guide Book »
Price: £697.00 Deposit Meals for Large Groups Book »
Price: £19.75 To Receive Premium Member List Book »
Booking voucher via this Email: info@londontourguides.com Below a choice for your guide to take you to wet your appetite.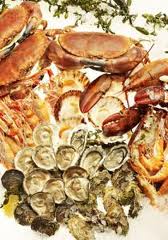 Tour guides are often congratulated on the right choice of London restaurant for different occasions and budgets.
They can match authentic cuisine with the right request. Due to having eaten with their clients in most eating houses in London, as well as pubs, tea rooms and hotels restaurants, their knowledge and skill are well placed to advice on food, ambiance and history.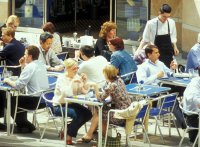 Meals for sumptuous dinner parties for as many as 800 people or for individuals. Eating OUT or IN, Business or leisure, prestigious events or banquets, products promotions or special anniversaries, laison with a chef for a special menu development through to the ability to put across their knowledge of food culture and clients needs in a most entertaining and accessible way. Some samples below:
Randall & Aubin restaurant Typical English fish restaurant in the heart of busy Soho. Friendly atmosphere with background music, a large menu serving best quality seafood, tasty variety of delicious, classic British roasts and seasonal vegetables in a lively surrounding.
Axis restaurant Staff gladly feed you well and speed you on your way back to the office. Hippest see and be seen London venue with futuristic murals and favourites include haddock cheese souffle and Japanese grilled saikyo cod with udon noodles, pumpkin and dashi.
Benihana restaurant communal Hibachi Grill tables, Oriental dining with a difference. Chefs cooks in front of you. Lovely scent. The showiness tends to downplay the quality of the Japanese Specialty. Watch-the-world-go-by plate glass windows and Japanese beer, Kirin. Big Easy restaurant New Orleans, the bayou charm of a crabshack. Cafe des Amis restaurant post theatre 2-course Rabbit terrine. Mosimann's restaurant Divine food experience inside an ex church.
Unfortunately, we run out of space. More juicy restaurants and other time saving London secrets by becoming a Premium Member which allows you to have the services of a professional tour guide for a smoother holiday to London especially useful when you are busy. Problems on booking Online? Email us: info@londontourguides.com
Price: £199.00 London Cuisine with your own guide Book »
Prices: £49.00 Restaurant/hotel London Transfer : Book »