Oxford University - Shakespeare's Birthplace - Cotswolds - Rollright Stones -
Tour Ref. No. 0251E. Full Day Excursions leave London at 08.30.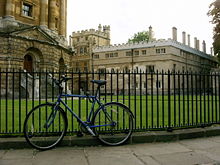 The visit to this enchanting University, leaves a deep impression on the visitor.
The architectural contrast between the elegant spires, cobbled streets, ancient colleges and green courtyards, cannot be easily forgotten. info@londontourguides.com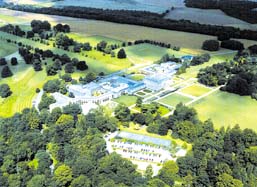 After visiting one of the most interesting colleges, the trip continues through the Cotswolds with its gentle hills and old villages.
The area is steeped in history, from castles to Manor Houses, Neolithic stones and old cottages, many with a thatched roof.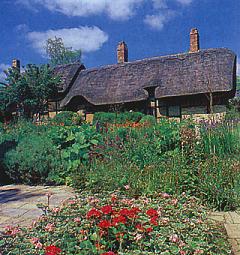 Among them, Woodstock, (which is one of the most famous and typical of all the villages of the Cotswolds) and Blenheim Palace, residence of the 11th Duke of Marlborough and birthplace of Sir Winston Churchill, who is buried nearby.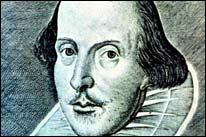 Arriving in Stratford Upon Avon, the scenery is breathtaking.
This jolly, doll-like little city, is still partly as it was in the 16th century when William Shakespeare lived there.
Miraculously still preserves the character and atmosphere of an old Tudor town and a stroll along the High Street, gives the visitor that feeling of happiness "TO BE" rather than "NOT TO BE" there!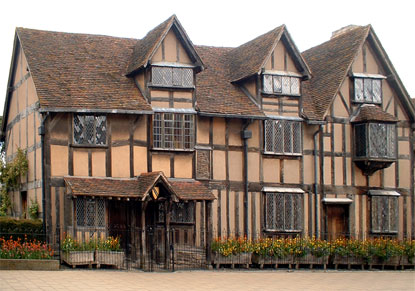 After the visit of Shakespeare's Birthplace, a stop to the church where William Shakespeare is buried, must not be missed! The return to London is anticipated to be at approximately 18.30. Includes: departure from your hotel or as per your instructions Spacious luxury car and "Blue Badge" qualified professional driver-guide Days of operation: Daily. Email: info@londontourguides.com Time: 08.30 - 18.30 approximately
Prices: £ per car. Not per person. On Request »