Blenheim Palace and The Cotswolds villages
| | |
| --- | --- |
| Included Highlights: | Blenheim Palace: the Birthplace of Sir Winston Churchill, The villages of the Cotswolds, traditional lunch in pretty Burford, Blenheim Gardens, Professional Tour Guide, Luxury Vehicle |
| Duration: | Full Day |
| Included: | Blenheim Palace and Cotswolds |
| Departures: | Monday, Wednesday, Friday and Sunday (Summer only.) |
| Ref. number: | 00009E |
Prices: Adult £ On Request »Child £ On Request »
A drive through The Cotswold's in beautiful North West rural England, set in the gently rolling hills ('wolds') villages steeped in history, traditions and with a charming blend of old stone cottages, many of them with a thatched roof.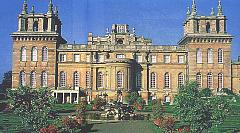 The name Blenheim derives from a decisive battle that took place on the 13th August 1704 on the north bank of the river Danube, near a small village called Blindheim or Blenheim, where the French leader, Marshall Tallard, had fixed his lines.
Here John Churchill, the first Duke of Marlborough, won a great allied victory over the forces of Louis XIV, thus saving Europe from French domination.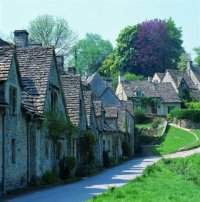 Blenheim Palace is one of the most beautiful stately homes in Britain.
Contains a large collection of porcelain, magnificent tapestries, paintings, old furniture, historic relics and the opportunity to see the room where Churchill was born.
The Palace grounds with lakes spanned by stone bridges, woodlands and the Marlborough Maze, the world's second largest hedge maze
Your request of services E-mail: info@londontourguides.com
Prices: Adult £ On Request »Child and Senior £ On Request »