Tour Guides
Tea Time in London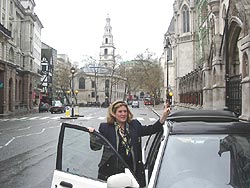 Charming Simone Marshall specializes in the English High Society. She speaks five languages and has a B.A. (Hons) degree.
Member of many exclusive London clubs and societies for many years, she will impress and amaze you by briefing you on the best way to use your time in London. She will host a typical English afternoon tea-break in a traditional London tea-room and will thoroughly update you on the City Events and News.
Simone's favourite event this month:
London Matinee' Musical and Tea-time in a London Royal Park.
Set in the North East, BILLY ELLIOT is a funny, heart-warming and feel-good celebration of one young boy's dream. This original story captured the hearts of people around the world when the film was released. This poignant story broke box office records worldwide and was nominated for a raft of awards including 3 Golden Globes, 3 Oscars and 13 Bafta Awards. The original multi-award winning creative team from the film: director Stephen Daldry, writer Lee Hall and choreographer Peter Darling are joined by music legend, Elton John the most celebrated UK singer songwriter of the last 30 years, to create the most anticipated musical of the decade. Like the film, BILLY ELLIOT THE MUSICAL contains strong language and some scenes of confrontation between policemen and miners. We want to make you aware of this when booking a ticket.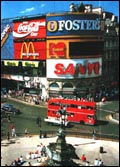 "Tea in a London Park" tea-room is as close as you can get to a reasonably priced BUT SPECIAL tea-time experience in a cosy corner of hidden London. An idyllic location overlooking a Royal lake is a little treat to celebrate a special occasion or dream a little. The venue boasts superb English style grass roof, views of weeping willows and rare trees, gardens, flowers and shrubs. You will discover a visual delight of London's greeneries and tranquil views. White, black swans, geese, ducks, pelicans parade before you and a variety of birds, seagulls, blackbirds and scurrying squirrels have chosen this royal park as their homes. Delicious high tea, scones, cakes and the company of our local qualified tour guide. She will provide you with the latest London gossip, clever sightseeing ideas, historic anecdotes, time-saving advice on a variety of tours.
E-mail: info@londontourguides.com
Webpage: www.londontourguides.com