Tour Guides: Kathryn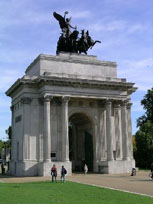 Kathryn was born in Berlin, Germany and has lived in Britain for many years. She is very enthusiastic when showing visitors around London, as well as, Windsor Castle, Hampton Court Palace, Oxford and Stratford Upon Avon. With a medical and nursing background, Kathryn has a strong sense of caring and duty, as well as, giving information with fun and a very good sense of humour.
Kathryn regularly takes German and English speaking visitors around Westminster Abbey and she dedicates some of her time to help in the Abbey Museum. Her most amazing hobby is to do with Frederick Handel, the house where he lived for 38 years, where he composed the " Messiah" and where he died in 1759.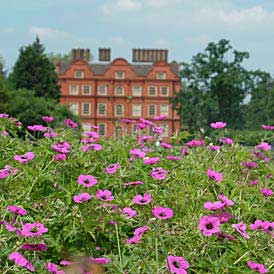 Kathryn knows every minute detail of this beautifully restored Georgian townhouse, its museum (the only composer's museum in London) and the life of this famous musician/composer: from the opening visiting hours, guided tours, refreshments, the excellent Handel programmes, live music recitals, performances, to the nearby St George's Church where Handel played the organ.
Her choice of the month:
Kew Botanical Gardens, on the banks of the River Thames in southwest London, represents 250 years of landscape and garden history.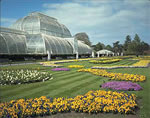 The site also houses 40 historically significant buildings, including Kew Palace, Queen Charlotte's Cottage, and the Palm House. Kew has been hosting some of the best UK's major garden installations by well known landscape designers.
The tour takes you around 25 contemporary glass installations will be sited throughout the Gardens, sculptures, architecture of the great greenhouses of the style of the Great Exhibition of 1851, Temperate House and Princess of Wales Conservatory, and even in the Pond.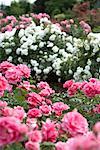 The very beginning of Kew Gardens was some 23,000 years ago when an advancing glacier stopped at the place we now call Kew Gardens.
As the glacier melted, the water ran down to the Atlantic Ocean creating the flat land on which Richmond Hill and other communities to the south were built.
The boulders and earth the glacier carried here remained in the form of a hilly ridge that geologists call a "terminal moraine". It was on this moraine that Kew Gardens would be built. Kew Gardens is often referred to as the Royal Botanic Gardens.
Three hundred acres containing collections of over 40,000 varieties of plants. Also seven glasshouses, (one dedicated to Princess Diana), two art galleries, a Pagoda, a Stately Home, Japanese and rock garden.
Any additional requests? Please E-mail: info@londontourguides.com Webpage: www.londontourguides.com or please Book this Service »
E-mail: info@londontourguides.com Webpage: www.londontourguides.com