Windsor Castle, Eton, Runnymede.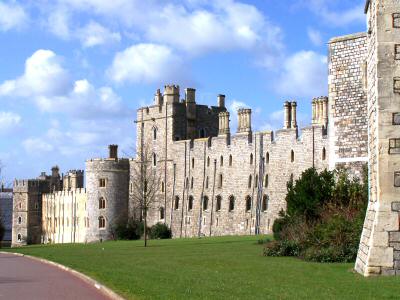 Ref. 0132E. Days of operation: every day. Following the river Thames from Central London, this car tour, offers both a good drive through historic areas of London and a view of the pretty English countryside.
Prices: £ Private Car tour from your hotel Book »
WINDSOR CASTLE HALF DAY TOUR or FLEXIBLE DEPARTURES: Private tour by qualified driver-guide: Online confirmation above.
On a private car tour clients choose how to spend the time availabile. You wish to confirm? Email us: info@londontourguides.com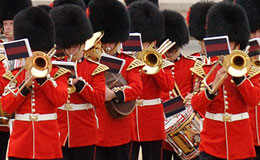 During Online confirmation of your reservation, at the question 'QUANTITY' put number '1' only. Private tours are priced per car and are inclusive of driver-guide from 1 to 8 people, not per person.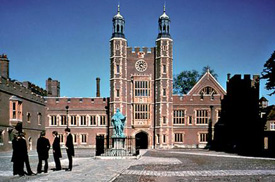 The river Thames bends around Windsor Castle, Eton College and parts of its magnificent park. 0126E below.
The castle is the most historic in Britain and contains a priceless collection of paintings, furniture, porcelain, tapestries handed down from generations of monarchs who lived there.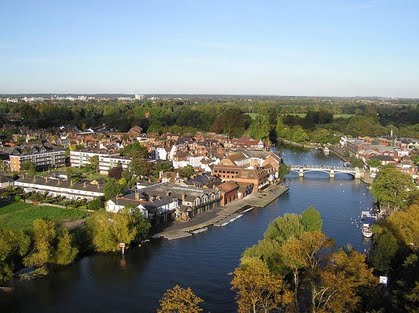 Treasures and Works of Art are not the only interest in the visitor's mind: the historic part of the town of Windsor is beautifully preserved, very pleasant and very enjoyable for a stroll, shopping or for a meal.
Flexible Departures Time Options are decided by you, allow you to stay in Windsor longer time, thereby enjoying the Windsor visit more, plus allowing you time without rushing for Unique Special Viewings such as: "Behind the scenes of the oldest Working Kitchen in the country" or the "Drawings Gallery 60th Anniversary of the Queen's Coronation" "Fogmore" Eton or combining it with airport departure. Questions?. Email us: info@londontourguides.com
Price: £ Private Car & driver-guide flexible tour Book »