Windsor Castle and Oxford University
Great Royal Residences. Departure Time: Flexible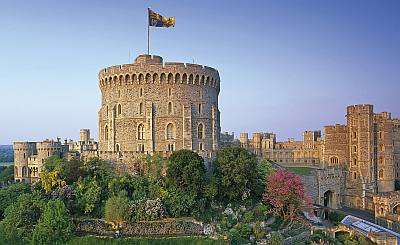 Windsor has everything one wants to see in a typical English village: from old haunted houses, to the ancient parish church surrounded by a churchyard and all the surrounding is blending remarkably in theme with the castle.
This tour offers both a good drive through historic areas of London and a view of the pretty English countryside.
Admire the imposing aristocratic Windsor Castle which is the most historic castle in Britain.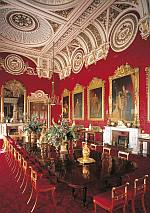 Not only it boasts a majestic external appearance, the interior contains priceless and unique collections of dolls, paintings, furniture, porcelain, arms, armours and tapestries handed down from many generations of monarchs who lived there to the present Queen: HM Elizabeth the II.
Treasures and works of Art are not the only interest in the visitor's mind.
The historic part of the town of Windsor is beautifully preserved, very pleasant and enjoyable for a stroll to Eton College, the ancient school with entitled priviledges and the record of the highest number of students who later became Prime Minister. Traditional Tea-Break, time permitting.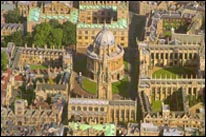 Stare at the oldest British University of Oxford with its splendid spires and impressive colleges where the leaders of the whole globe graduated throughout the centuries.
Radcliffe Square lies at the very heart of the old University and symbolises the University in its most spectacular example of Oxford architecture.
The Radcliffe Camera was funded from a benefactor of the Royal Surgeon Dr John Radcliffe and stands in the centre of the square.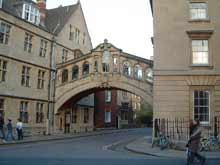 The building was designed by James Gibbs and was completed in 1749. Originally conceived as a library of science and medicine, it is now part of the Bodleian Library (1440) and houses a collection on History and English Literature.
The excursion: 'Windsor Castle and Oxford University' is operated as a private car tour with a professional driver-guide. The price is per car, not per person. On confirming by Email, include your required date of excursions and number of people in your group.
Your request of services E-mail: info@londontourguides.com
Price: £ per car with driver/guide On Request »