Celebrities in London Guided Car Tour

Ref.0261E. Tour Guide Driven Car Tour: luxurious but affordable solution to sightseeing in private style. Away from the crowded buses on an intimate tour guided by your professional driver-guide.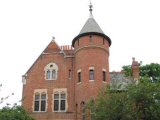 You receive full attention, courtesy and personal experience throughout the excursion including departure from your hotel and drop off. Just you, your family and friends. The alternative way to see London in comfort!
Itinerary is flexible and you can choose between landmarks near your heart and liking. Join this Celebrity Tour of London, a lovely journey through London's incredible variety of culture and Guard Change folklore.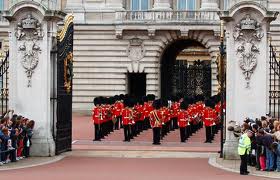 See the capital's greatest celebrity homes, famous film locations, music landmarks, well known hangouts and tourist attractions. A truly unique sightseeing trip through London's colourful history. See celebrity homes on this unique and informative car tour. See the film locations such as: Notting Hill, Doctor Who, Bridget Jones Diary, Portobello market, Listen to the stories that have defined London and made it the music capital of the world as you tour Celebrity London. Sights include world famous recording studios like Abbey Road, The Beatles studios, the hotel where Jimi Hendrix died, the most famous rock n' roll apartment in London, driving tour through miles of London sights visiting some private homes as well as passing, stopping and take close photos of your favourite places and popular tourist attractions.
Let your expert guide showing you the London homes of some of the world's most celebrated people, London places and/or events. Celebrity homes such as: Damon Albarn, Tony Blair, Richard Branson, Pierce Brosnan, Charlie Chaplin, Charles Darwin , Winston Churchill, Sacha Baron Cohen, Sean Connery, Simon Cowell, Princess Diana, Sir Arthur Conan Doyle, Joseph Fiennes, Ian Fleming, Maggie Gyllenhaal, Hugh Grant, Jimi Hendrix , Benny Hill, Alfred Hitchcock, Sherlock Holmes, Michael Jackson, Mick Jagger, John Lennon, Madonna, Bob Marley, Freddie Mercury, Kate Moss, Mozart , Paul McCartney, Elle Macpherson, Jim Morrison, Freddie Mercury, Bob Marley, Roger Moore, Isaac Newton, George Orwell, Claudia Schiffer, Stately Homes , Joe Strummer, Margaret Thatcher, Robbie Williams, Oscar Wilde, Beatles Paul McCartney home: 7 Cavendish Avenue, St Johns Wood, London, NW8 9JE , Olympics 2012 full London Inclusive Travel with Wimbledon Tickets Tennis legend Boris Becker liaison in the broom cupboard during Wimbledon 1999 with Russian model, Nobu Japanese Restaurant, 19 Old Park Lane, Metropolitan hotel. Hercule Poirot's home: Whiteheaven Mansions Florin Court, Charterhouse Square, WC1X
Any query? Email us: info@londontourguides.com
This private car excursion is half day: 09.30 - 13.00 or 14.00 - 17.30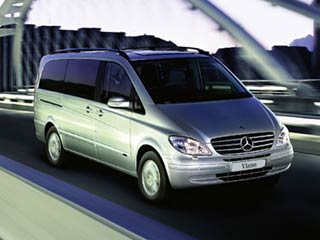 This tour includes: Air conditioned private car, English speaking professional driver-guide, departure from your hotel, flexible itinerary, parking, fuel and local taxes.
Price: £379.00 per car not per person Book »