London Night Life - London Clubs ....
Register your interest by E-mail: info@londontourguides.com
Private London Premium Members Clubs
PLEASE NOTE THAT :

London Clubs are far too many and it is time consuming to research major clubs special events at the time of visiting London.
In order to avoid hidden selling pitch and make reasonable and realistic plans for the visitor to the UK, a personalised club programme for specific visits to London, (opening times, costs etc.) is prepared by local London tour guides who charge a small fee for their impartial services.
Price: £ per programme dates required No Book »
Your request of services E-mail: info@londontourguides.com
Back to the Homepage: http://www.londontourguides.com
The club list will feature the current club full address. Example: Brydges Place St. Martin's Lane Covent Garden WC2N 4ES 50 St James 50 St. James's Street St. James's SW1A 1JT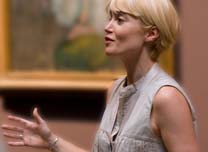 The portfolio includes, hotels, bars, pubs, restaurants, excursions, cruises, casinos, banquets and discoteques.
Details such us: suitability by date, day of the week, price, quality, timing, location and number of people in a group, all sent before your visit to London.
The Webmaster: http://www.WebsLondon.com
Email for Business: info@londontourguides.com Back to Homepage: http://www.CorporateEntertainments.com