Best Sporting, Historic and Social Events
EVENTS and VENUES best choice for Sporting London and UK.
Register your interest by E-mail: info@londontourguides.com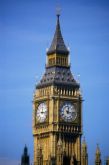 London Tour Guides have been picked as one of the TOP TRANSFER and TOUR PROVIDERS in London by matchhotels.com. They have recommended the quality of their Private Guided Transfers and Tours to top Sporting Events. Their site has some great hotel information and make sure you take a look at some of the best deals they have for cheap hotels near London and UK Sporting Venues, if you haven't already booked your hotel!
Cheap Hotels in London and UK Near Sport Venues !
June Wentworth: Golf has one of the most glorious histories of any sport still played. Golf as we know it emerged in Scotland. The Scots were playing golf in its very basic form - take a club, swing it at a ball, move ball from starting point to finishing hole in as few strokes as possible - by at least the mid-15th Century. The earliest known reference to golf comes from King James II of Scotland, who, in 1457, issued a ban on the playing of golf and football (soccer). Those games, James complained, were keeping his archers from their practice.
June: Queen's Cup Polo at the Guards Club, Windsor. The exclusive Guard's Polo Club opens its doors to polo's finest. The Queen's Cup is played in the surrounds of Windsor Great Park and is the highest handicap league competition in the UK.
June Royal Ascot is the most fantastic sporting and social event of the year. Full of British traditions, style and the horseracing is of the most outstanding quality. The surrounding countryside is spectacular and the fashon is stunning. The only place where elegance and eccentricity reach a feverish climax. The week of the year when popularity rises above language and social barriers. The most famous race meeting in the world, steeped in history dating back to 1711. Book now for June ASCOT. Best chance to see and be seen at the new high tech racecourse on Thusday Ladies Day of the Royal Ascot.
MORE LONDON EVENTS or NAME YOUR OWN EVENTS:
Every month: Changing the Guard Buckingham Palace and Windsor Castle, sometimes on alternate days and weather permitting. June/july Henley Regatta - August Summer Bank Holiday November Lord Mayor's Show - November Remembrance Day November State Opening of Parliament December Christmas and New Years Eve Holidays ... more
REF. 0467E HALF DAY - 0468E FULL DAY - 0469E TRANSFER ONLY:
London sporting events are far too many and it is time consuming to research major attractions at the time of visiting London. In order to make realistic plans, the visitor to the UK, is advised to research a personalised events programme for specific visits to London before booking Online.
Price: £397.00 per programme dates required Book »
Price: £397.00 per programme dates required Book »
Price: £125.00 per programme dates required Book »
Your request of services E-mail: info@londontourguides.com